Engines Page

SAAM has a large and historically significant collection of Aircraft Engines. Many are in storage but if you visit SAAM, you will be able to see some of them on display. Pre-Covid, SAAM conducted engine run days where visitors could see (and especially hear) some of these engines run. Be sure to look at the videos of our 'runners' doing their thing (below).
The First Aircraft Engine built in Australia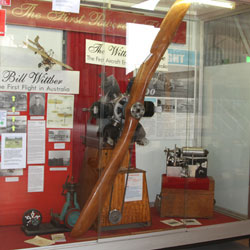 On 13 March 1910, Carl (Bill) Wittber was conducting taxiing trials in a paddock at Bolivar in a Bleriot X1 monoplane imported by Adelaide businessman Fred Jones, when the aircraft rose about 5 feet and travelled for about 40 yards. This was the first aircraft flight in Australia. The Bleriot, piloted by Fred Custance, crashed 4 days later. Bill Wittber bought the wreck and was planning to use the Anzani engine in a bi-plane he was building but it was not powerful enough. He built a 6 cylinder engine based on the 3 cylinder Azani design. The engine was completed in 1915, but the government stepped in and banned any further civilian attempts at flying. This so disheartened Wittber that he burnt the timber frame and covering of his aircraft and sold the engine. In his retirement, however, he did seek out the remaining parts of his engine, and reconstructed it. You can see this engine at in Hangar 1 at SAAM.


Engines at SAAM (some on display, some in storage)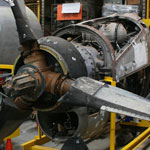 Allison
Turbo Prop
Armstrong Siddeley
Cheetah
Armstrong Siddeley
Lynx Radial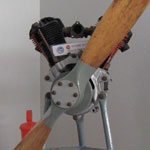 Blackburn
Tomtit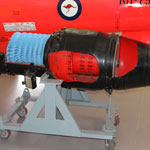 Bristol Siddeley
Viper Turbojet
de Havilland
Gipsy Major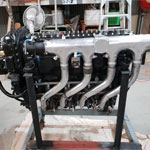 de Havilland
Gipsy Major 140
(Skeeter Helo)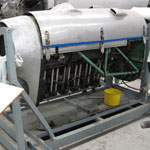 de Havilland
Gypsy Queen
Gnome Monosoupape
Rotary c.1914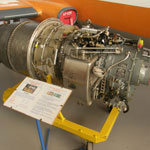 Hawker Siddeley
Viper Turbojet
Lycoming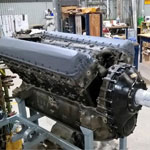 Packard
Merlin
Pratt & Whitney
JT-3 Turbofan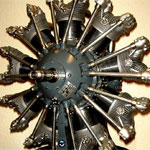 Pratt & Whitney
R-985
Pratt and Whitney
R-1340 Wasp
Rolls Royce
Avon Turbojet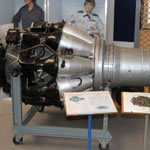 Rolls Royce Derwent
RD8 Turbojet
Rolls Royce
Kestrel V-12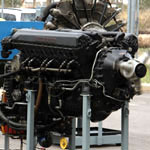 Rolls Royce
Merlin MKIII
Rolls Royce
Nene Turbojet
Walter
Minor 6-111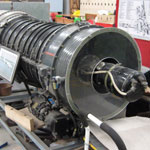 Westinghouse
J34 Turbojet
Wittber Aero Engine
Sth. Aust. 1914
Wright
2600 Radial
Running Engines
Please Note:
SAAM is currently unable to hold Engine Run Days due to Covid restrictions.
The videos (below) are large files and may take some time to download.