SAAM has Pilot Equipment on display, where relevant to the display. We also have a significant collection in storage for use in future displays and for reference and preservation purposes. Some examples are listed below.

Gloves & Helmet
Kingsford Smith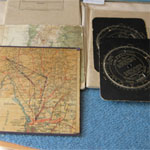 WW2 Maps
& Computers
WW2 Computer
German Issue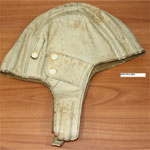 Flying Helmet
Jimmy Melrose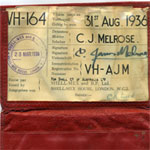 Shell Fuel Card
Jimmy Melrose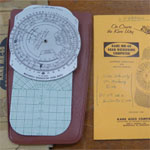 Kane - Dead
Reckoning Computer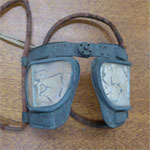 WW1
Goggles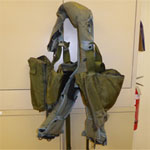 Navy Aviator
Life Preserver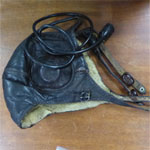 Flying Helmet
Luftwaffe (winter)
WW1
Message Streamer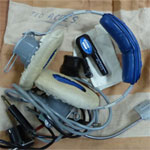 Radio Headset
Ted Acres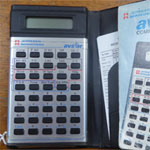 Jepperson Avstar
Calculator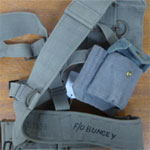 WW2 Webbing
F/O Bungey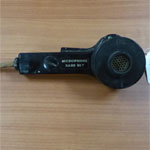 WW2 Lancaster
Microphone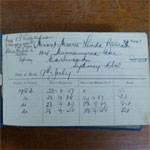 1937 Log Book
Marie Richardson
Pilot's
Silk Map
Other Examples in Storage (a small sample)

Bubble Sextant Type A-12
CAC manufactured Throat Microphone
CSBS Bombsight Mk VIIc & IXc
Electro-Voice Pilots Differential Micophone
Emergency Signalling Mirror Mark 3
Flying Helmets, goggles and boots worn by Brownie Lunn and June Wheeler.
Flying Helmet - Mike Swan (Ex RAAF) - Oman Air Force 1998-2003
Flying Suit with German Lifevest W/C Bungey
Keith Smith's canvas map bag, navigation computer & Flying helmet (used in 1919 Flight)
Leather gloves belonging to one of the Vickers Vimy crew (used in 1919 Flight)
MAGELLAN GPS MAP 7000
Navigation Computers and rulers (many different types)
Navy Aviation Personal Survival Kit / Life Preserver
Naval Pilot Helmets
Parachute belonging to VH-GDV Grunau IV
Pilot log books & navigator's compass used by Roy Gropler
Sarah Ultra electric emergency beacon and microphone
Very Pistol and spent cartridge.
Visual Terminal Chart - includes ATC Airspace boundaries
Weston Pilot Microphone with cable
WW1 Pilot's (Wedge) Flying Log Book -RFC
WW2 Aircraft Goggles - RAF & RAAF
WW2 Bomber's Target Map for Erfurt
WW2 Emergency Ration Tin (with contents)
WW2 Map used by Flt.Lt. A E Welbourne during Allied landings Labuan Island North Borneo
WW2 Pilot Silk Maps - Timor Sea, Banda Sea, Timor, Northern Australia, Melville Island, Van Diemens Gulf, Mindanao, Halmahera
WW2 RAAF Sewing Kit
WW2 RAF survival kit compass.